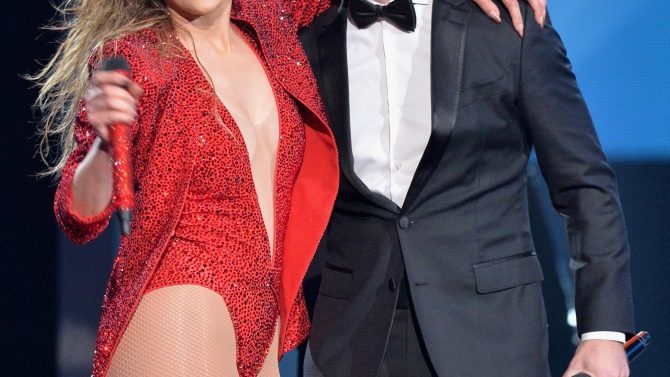 This fall iHeartRadio is heating things up with the second annual iHeartRadio Fiesta Latina Festival taking place on November 7 at the AmericanAirlines Arena in Miami, Florida.
Jennifer Lopez, Becky G and Pitbull are among the headlining acts that will take the stage, as well as Prince Royce, Don Omar, Wisin, Camila, Fonseca,Voz de Mando and music legend Marco Antonio Solis.
The Latin music festival will be livestreamed on Yahoo! Live, broadcasted on iHeartMedia's Spanish-Pop, Regional Mexican, Spanish Adult Hit and Tropical radio stations across the U.S and be televised on Telemundo a week after.
"The inaugural iHeartRadio Fiesta Latina was historic and a great addition to our arsenal of live events," said Tom Poleman, iHeartMedia's President of National Programming Platforms. "Only a company like iHeartMedia, which reaches more Latinos in the U.S. than any other media company, could bring together such a wide variety of Latin music genres for a night of unforgettable performances. And this year's event will be even more exciting."
Last years Fiesta Latina took place in Los Angeles and was a total sensation bringing Latin's biggest names together like Ricky Martin and Daddy Yankee on one big stage.
Tickets for the mega-smash go on sale August 22 at 10 a.m. through Ticketmaster.