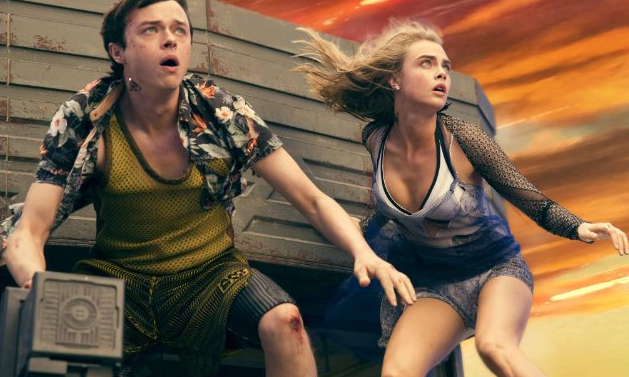 The first behind-the-scenes footage from Luc Besson's Valerian and the City of a Thousand Planets was released Sunday during the MTV Movie Awards. The new clip features Suicide Squad's Cara Delevingne and Dane DeHaan as special government operatives charged with maintaining order throughout the universe.
Valerian and the City of a Thousand Planets is based on the 1967 French comic "Valerian and Laureline," which later served as an inspiration to many classic sci-fi franchises like Star Wars, Avatar, and Besson's The Fifth Element.
The film follows Valerian (DeHaan) and Laureline (Delevingne), two special operatives who embark on a mission to the intergalactic city of Alpha, an ever-expanding metropolis comprised of thousands of different species from all four corners of the universe.
Alpha's seventeen million inhabitants have converged over time uniting their talents, technology and resources for the betterment of all. Unfortunately, not everyone on Alpha shares in these same objectives; in fact, unseen forces will soon place the human race in great danger.
Valerian and the City of a Thousand Planets opens in theaters on July 21, 2017.