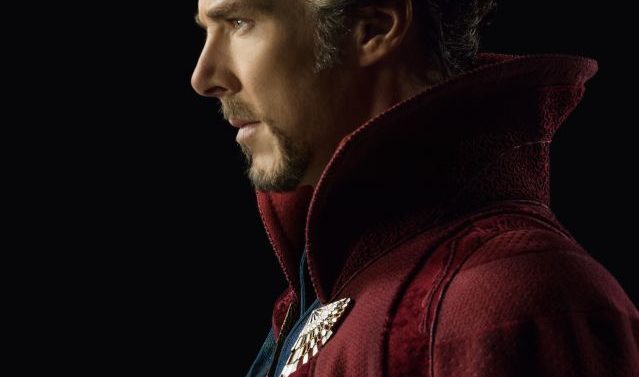 Jimmy Kimmel is set to host a week full of superheroes next week in celebration of the release of Captain America: Civil War. The show will also debut the first trailer for the highly anticipated Marvel film Doctor Strange.
Chris Evans, Sebastian Stan, Anthony Mackie and Paul Rudd will join Kimmel for a sit down interview on April 11. The following day, Doctor Strange star Benedict Cumberbatch will exclusively debut the film's trailer. Clark Gregg from ABC's Agents of S.H.I.E.L.D. will also be part of the show.
On Apr. 13 Kimmel will host "Team Iron Man": Robert Downey Jr., Don Cheadle, Emily Van Camp, Chadwick Boseman and Paul Bettany. The week will conclude on Apr. 14 with a special visit from the star of Thor and The Huntsman: Winter's War Chris Hemsworth.
Cumberbatch is set to star as Dr. Stephen Strange, a brilliant but egotistical surgeon who travels the world to restore his skills after a car accident leaves him unable to operate. In his travels, he meets the Ancient One (Tilda Swinton), who teaches Strange the ways of magic in order to protect the Earth from a host of mystical villains. Directed by Scott Derrickson, the film is scheduled to hit theaters on Nov. 4.
Jimmy Kimmel Live airs weeknights at 11:35 p.m./10:35c on ABC.