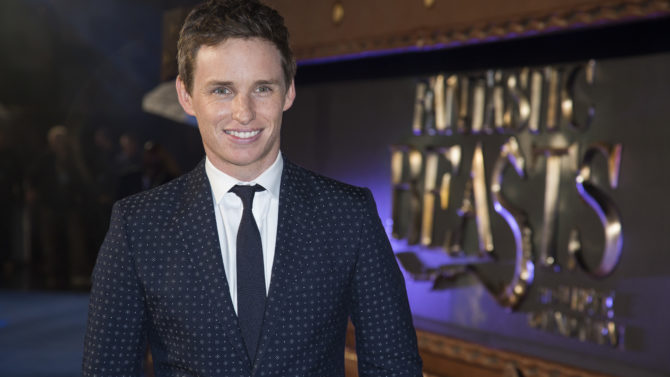 Hufflepuff is probably the least flashy and popular of the four houses at Hogwarts School of Witchcraft and Wizardry but things might change. Eddie Redmayne just released an expletive-laden public service announcement in support of his house, which he is extremely proud of being a part of. Hufflepuff's are known for their hard work, patience, justice, and loyalty. All honorable qualities yet all the attention always goes to Gryffindor, Slytherin, and even Ravenclaw.
"Hey there, I'm Eddie Redmayne and I'm a Hufflepuff," Redmayne says in the PSA created by MTV. "Actually no, I'm a proud Hufflepuff. For far too long now Hufflepuff's have been victimized. They call us boring. They call us beige. So we're the nice guys. But you know what? Do you know what I see in Hufflepuffs? I see loyalty. I see fierce friendship. So we're hard working and compassionate and at the end of the day, we're going to do the right thing. Not because of the glory but for the greater good."
Other famous members of Hufflepuff House include People Magazine's "Sexiest Man Alive" Dwayne Johnson, Sarah Jessica Parker, Mindy Kaling, and Ben Affleck.