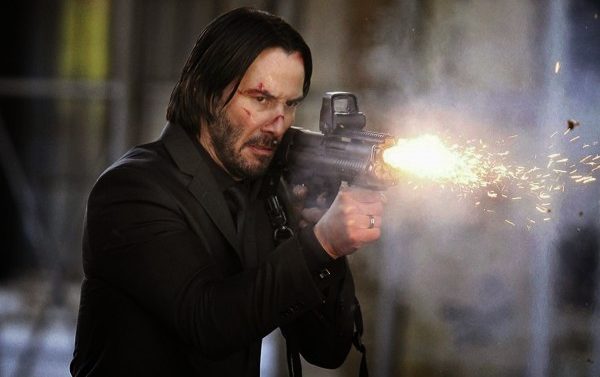 Keanu Reeves returns to the big screen in John Wick: Chapter Two. The actor will play an assassin who is once again forced back out of retirement. This week the studio released the official synopsis of the film and today there's a first look at a promo poster coming out of CinemaCon.
The poster was just one of various marketing materials that were shown during the event. The tagline for he poster reads: "It's not over, 'til he's over." Collider first reported the news and shared an image of the poster.
The film follows legendary hit-man John Wick who is forced back to work by a former associate plotting to seize control of a shadowy international assassins' guild. John travels to Rome where he squares off against some of the world's deadliest killers.
The film is directed by Chad Stahelski and stars Laurence Fishburne, Ian McShane, Lance Reddick, John Leguizamo, Common, Peter Stormare, Ruby Rose, Bridget Moynahan and David Patrick Kelly.
John Wick: Chapter 2 hits theaters on February 10, 2017.