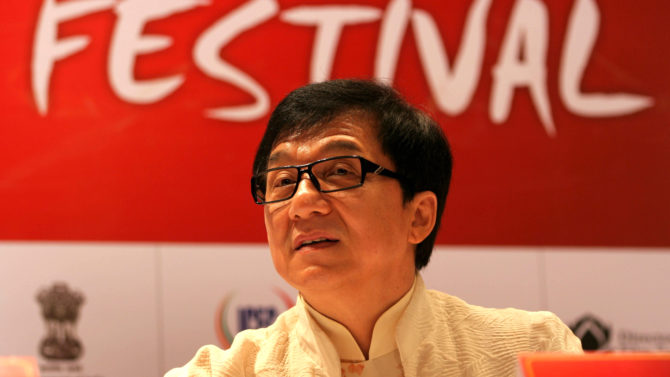 Jackie Chan is celebrating Warcraft's big win at the Chinese box office. Chan spoke about the Duncan Jones directed film breaking records during the Shanghai Film Festival where he kicked-off the Jackie Chan Action Movie Week program.
Chan hopes the money made on the fantasy film will help garner more respect for the power of the Chinese box office. Warcraft has made $144,700.00 in China thus far compared to $24,356,000 domestically.
"Warcraft made 600 million RMB ($91 million) in two days – this has scared the Americans," he said according to The Hollywood Reporter. "If we can make a film that earns 10 billion ($1.5 billion), then people from all over the world who study film will learn Chinese, instead of us learning English."
The action star has worked on many American films including the Rush Hour trilogy, Rumble in the Bronx, Shanghai Noon, Kung Fu Panda and Around the World in 80 Days. THR added "the Chinese box office continues growing at an average rate of 30 percent per year — which it has for the past five years — it's conceivable that the country could produce a $1.5 billion domestic-grosser sometime over the next five to 10 years, barring a major market-stalling event."
Bradley Cooper, Ang Lee and Sir Ian McKellan are also in Shanghai for the film festival.