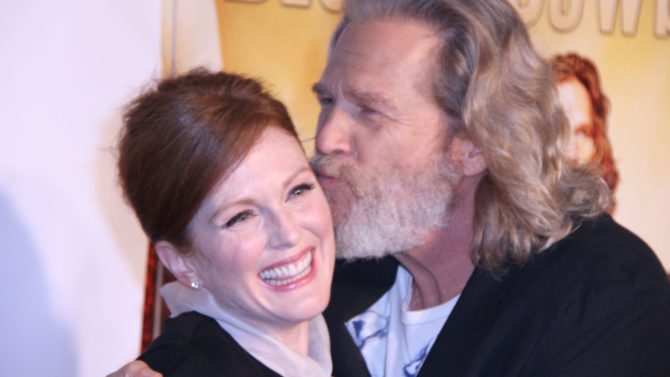 It's been eighteen years since Jeff Bridges starred in the cult classic The Big Lebowski, and he admits he'd be happy to play The Dude again. Bridges spoke to Business Insider during promotions for his new film Hell or High Water when he was asked about the sequel rumors that just won't die.
It's worth noting the follow-up in question would focus on John Turturro's character Jesus. Turturro has been working on gaining permission to shoot the film but has found himself in "a very complicated legal situation," according to THR.
"I've heard that for years, John saying that," Bridges told Business Insider. "I think it's a great idea."
He added about reprising his role, "Yeah, it might be fun playing a little cameo as The Dude."
Bridges admits he has his own ideas outside of what his former co-star has planned. So potentially he'd be up for two more Lebowski projects? According to The Dude, he totally abides.
"I'm hoping they make a little Lebowski [sequel] because it's all set up," he said. "I impregnated Maude [Julianne Moore]. As The Stranger [Sam Elliott] says, 'There's a little Lebowski on the way,' you know?"
Hell or High Water opens in theaters on August 12.