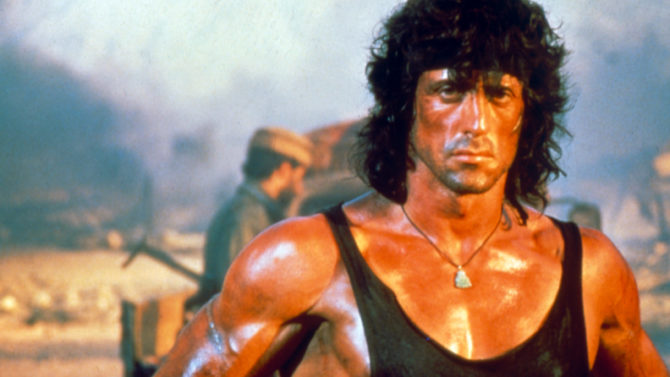 Sylvester Stallone had already made three Rocky films by the time 1982 came around when the opportunity came up for him to play Rambo in First Blood. Both Rocky and Rambo have become his two most famous roles ever but with Stallone now 70-years-old, it's time that a new actor to take the lead.
Millenium Films announced on Friday that they'll be making a Rambo reboot and they'll be looking for a fresh new face to take on the role. According to the L.A. Times, the film will be titled Rambo: New Blood. They also announced the film will be directed by Ariel Vromen (Criminal, The Iceman) based on a script by Brooks McLaren.
John Rambo is a character created by David Morrell for a novel also titled First Blood in 1972. Rambo is a former green beret who suffers from post-traumatic stress disorder. He's known for being violent due to the torture he suffered during the Vietnam War.
The Hollywood Reporter who first announced the news said, "the company is looking at Rambo as a character akin to James Bond." With that in mind, the series could live on for many years.
Though Stallone has yet to comment, the actor has stated he feels like he's done with the character. In an interview with Slash Film ahead of the release of 2008's Rambo he said, "This is probably going to be the last decent film of this genre that I'm going to do as a solo act." When that was accomplished, I never felt the same willingness to do it again. There's nothing left. When they asked me to do another Rambo, I said, "If I can't do better than I did last time, and I can't, then why?"