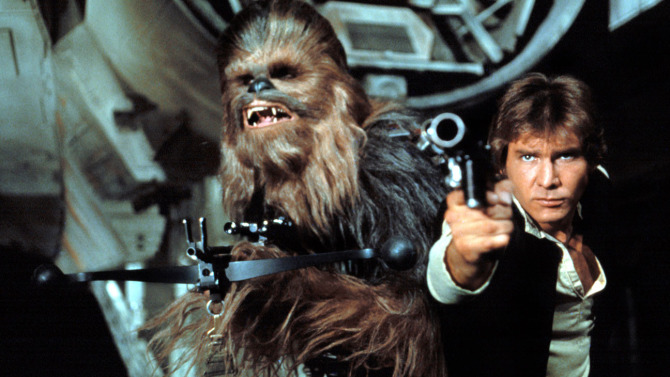 Disney and Lucasfilm's standalone Star Wars movie about a young Han Solo, may not have an official title or a lead actor yet, but it looks like it will feature some iconic weapons.
The film will be directed by the duo behind The Lego Movie and 21 Jump Street, Phil Lord and Christopher Miller, who posted a behind-the-scenes photo today on Twitter teasing the new film.
In celebration #MayThe4th, Miller  posted an image of a DL-44 heavy blaster pistol, a model produced by BlasTech Industries and made famous by Han Solo during his many confrontations with the Empire. The caption reads: "Can't wait to get 'shooting'!".
The project is currently in pre-production ahead of its May 25, 2018 release date. In March, Disney chief Bob Iger confirmed that Chewbacca will appear in the new untitled film, which will be "an origin story about Han Solo and Chewie."
Plot details are being kept under wraps for the project and no casting announcements have been made. Although, it's been reported that Taron Egerton is being considered to play young Han Solo.