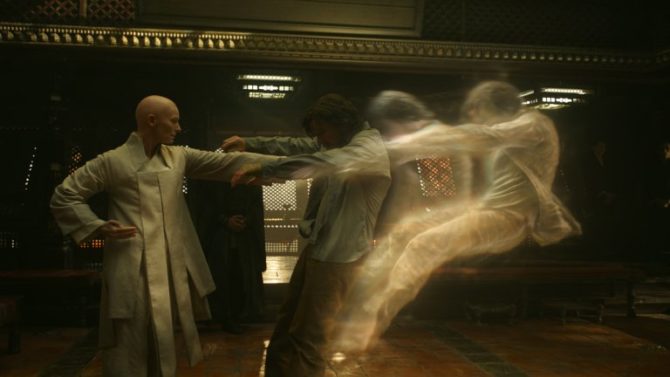 Marvel surprised fans last summer when it cast Tilda Swinton as the Ancient One in the new action-adventure Doctor Strange. The character is portrayed as a Tibetan male in the comics. The studio was actually praised for casting a female in a male role, but has recently come under fire for "whitewashing" the Asian role.
Swinton is aware of the backlash, and recently addressed the controversy. "Well, it's not actually an Asian character — that's what I need to tell you about it," she told The Hollywood Reporter Thursday during a screening of A Bigger Splash at New York City's Museum of Modern Art. "I wasn't asked to play an Asian character, you can be very well assured of that."
The actress continued, "You just have to wait and see, because it's not an Asian character."
The film stars Benedict Cumberbatch as Doctor Strange, an acclaimed neurosurgeon who uncovers the hidden world of magic and alternate dimensions after a near-fatal car accident.
Scott Derrickson directed from a script by Jon Spaihts. The cast also includes Chiwetel Ejiofor, Rachel McAdams, Michael Stuhlbarg, Amy Landecker, Scott Adkins and Mads Mikkelsen.
Doctor Strange opens in theaters November 4, 2016.