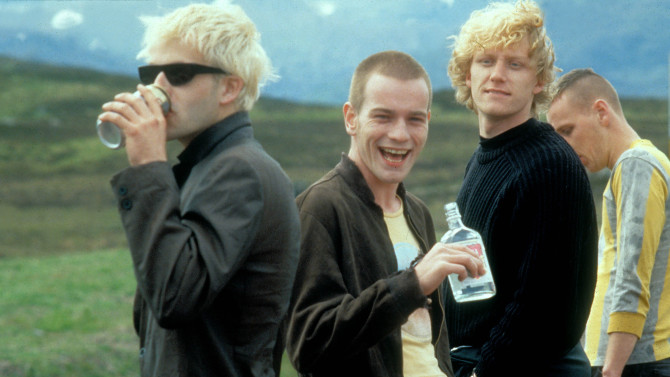 The first teaser trailer for Danny Boyle's Trainspotting 2 has been released. The 45-second promo offers quick highlights of the original 1996 movie. Fans will have to wait a bit more for new footage to be revealed. The promo was released to coincide with the start of production.
Ewan McGregor, Ewen Bremner, Jonny Lee Miller and Robert Carlyle are all on board for the sequel. The film will be loosely based on Irvine Welsh's 2002 novel Porno.
Back in March, McGregor confirmed news of the sequel and why the cast and crew decided to finally give the project a go.
"We start shooting at the end of May. The script only arrived very recently, which was really, really, really good. I think, if that had not happened, none of us would be into it," McGregor said to Collider. "I think we're all sort of somewhat protective of what Trainspotting means to people, and what it means to us. None of us want to make a poor sequel to it. So had we not been presented with the most extraordinary script, which we were, I think we wouldn't be making the sequel. But because we were, we are."
The book tells the story of Renton's return to Scotland after several years as a nightclub owner in Amsterdam. Now, Sick Boy, Spud and Renton reunite to embark on a pornography venture as the latter does his best to stay out of Begbie's way and avoid a violent confrontation.
Trainspotting screenwriter John Hodge is also back for the sequel, which is expected to arrive in cinemas in 2017.