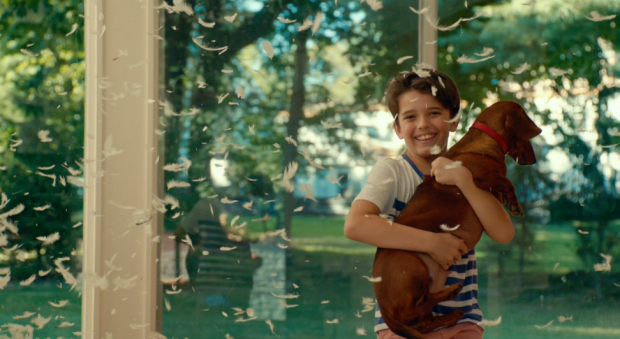 The first trailer for Todd Solondz's Wiener-Dog was released Thursday. The film stars Greta Gerwig as Dawn Weiner the same character played by Heather Matarazzo in the 1995 cult classic.
The film is a dark, starkly funny story of a single dog and the many different people she touches over her short lifetime. Man's best friend starts out teaching a young boy some contorted life lessons before being taken in by a compassionate vet tech named Dawn Wiener.
Dawn reunites with someone from her past and sets off on a road trip. After leaving Dawn, Wiener-Dog encounters a floundering film professor. He also hooks up with an embittered elderly woman and her needy granddaughter. What these people all have in common is a longing for something more. Solondz's perversely dark comedy offers an appallingly honest look at the American experience, brought to life by its all-star cast.
Wiener-Dog also stars Ellen Burstyn, Kieran Culkin, Julie Delpy, Danny DeVito, Tracy Letts, and Zosia Mamet.
The film arrives in theaters on June 24th.