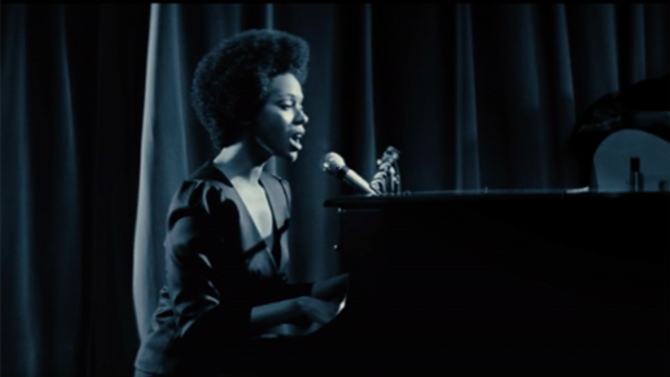 The first official poster for Zoe Saldana's upcoming film Nina was released Tuesday, and overnight has reignited casting backlash.
"I'm just realllllllly not here for Zoe Saldana playing Nina Simone. NOPE," wrote one person on Twitter. The sentiment was echoed by another Simone fan, "Listen, you'll never convince me a dark skinned Black woman couldn't have played that role better."
Zaldana, who is of Dominican and Puerto Rican descent, was cast in the Nina Simone biopic in 2012. When set images of Zaldana as the American jazz singer surfaced the web, fans, critics and family members publicly denounced the casting choice. A Facebook group was also created urging people to boycott the film.
"My mother was raised at a time when she was told her nose was too wide, her skin was too dark. Appearance-wise this is not the best choice," said Lisa Simone Kelly, Simone's daughter, in an interview with The New York Times.
In February 2013, Zaldana confessed to being aware of the backlash and expressed her sincere admiration for the legendary singer.
"The reality is what keeps me focused and what kept me from I guess getting stressed or being hurt by the comments is that I'm doing it for my sisters," Saldana said to HipHollywood.com. "I'm doing it for my brothers. I don't care who tells me that I am not this and I am not that. I know who I am and I know what Nina Simone means to me. So that is my truth and that set me free."
The first trailer for the film was released Wednesday on the Today show.
Here's what fans had to say about the trailer release:
Nina hits theaters and VOD on April 22.