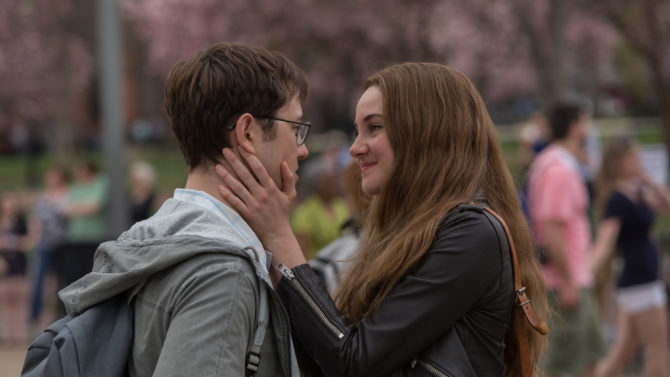 Open Road Films has released a new clip for the upcoming release Snowden showing whistle blower Edward Snowden in Washington, D.C. alongside his girlfriend Lindsay Mills. In this Oliver Stone directed film, Joseph Gordon Levitt takes on the role of the title character while Divergent star Shailene Woodley plays his longtime love who currently resides with him in Russia.
Snowden, a former employee of the National Security Agency (NSA), leaked classified government documents to through various media outlets in 2013. He currently lives at an undisclosed location in Russia while seeking asylum in other countries.
Here is the official description for the film:
Snowden reveals the incredible untold personal story of Edward Snowden, the polarizing figure who exposed shocking illegal surveillance activities by the NSA and became one of the most wanted men in the world. He is considered a hero by some, and a traitor by others. No matter which you believe, the epic story of why he did it, who he left behind, and how he pulled it off makes for one of the most compelling films of the year.
The film co-stars Melissa Leo, Zachary Quinto, Tom Wilkinson, Rhys Ifans, Nicolas Cage, Scott Eastwood, Joely Richardson, Timothy Olyphant, and Ben Schnetzer.
Snowden opens in theaters on September 16.