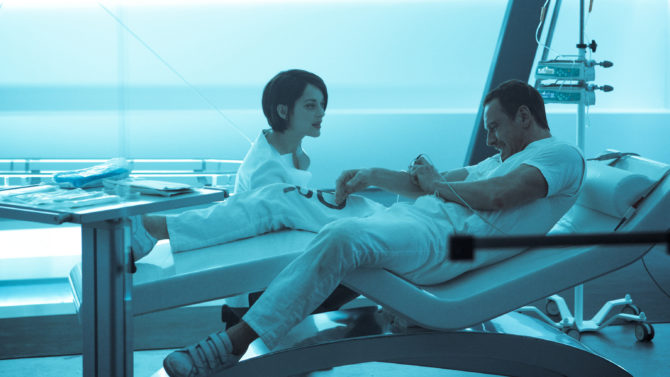 In a new trailer released for the drama Assassin's Creed, audiences get a closer look at Callum Lynch (Michael Fassbender) as he is strapped into a machine that will bring back the memories of someone that has been dead for 500 years. Dr. Sophia Rikkin (Marion Cotillard) is able to unlock the genetic memories of Lynch's ancestor Aguilar through regression thanks to a special revolutionary technology that will help him gain the skills of a Master Assassin.
"I'm sorry Cal, this is not how I like to do things," Cotillard as Dr. Rikkin said in the trailer. "Then don't do it, Fassbender's Lynch responded shakily before a giant needle is injected into his wrist. He adds, "what do you want from me?" She replies, "your past. Listen to me carefully Cal. You're about to enter the animus. What you are about to see, hear, and feel are the memories of someone who has been dead for 500 years." As he begs her to stop he says, "wait a minute!" But it's too late.
Assassin's Creed is directed by Justin Kurzel and co-stars Jeremy Irons, Michael Kenneth Williams, Charlotte Rampling, and Essie Davis. The film opens in theaters on December 21.