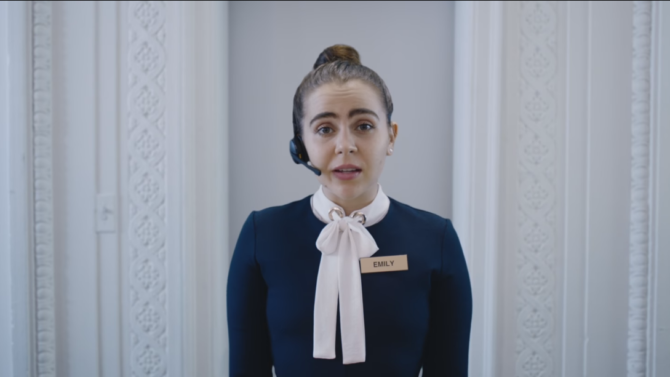 Mae Whitman (Arrested Development) becomes the voice heard when ringing into a call center in the quirky comedy Operator. As Emily Klein, she's hired to record prompts for a medical app by her programmer husband Joe Larsen, played by Freaks and Geeks alum Martin Starr. Things don't work out so well for the couple, however. As Whitman commits to voicing Alexis for the voice response system, she and her husband start to drift apart.
Klein, who works as a hotel concierge, is used to acting calm, patient and understanding for her clients and she notices that she's had to become that in her real life as well. She's tired of having to pretend, especially with her husband. Will Larsen snap out of it and begin to treat his wife as more than that supportive voice that's always there for him?
Operator is directed by Logan Kibens and co-stars Nat Faxon (Married), Cameron Esposito (Mother's Day), Christine Lahti (The Blacklist), and Retta (Girlfriend's Guide to Divorce). The dramedy opens in theaters on November 8.