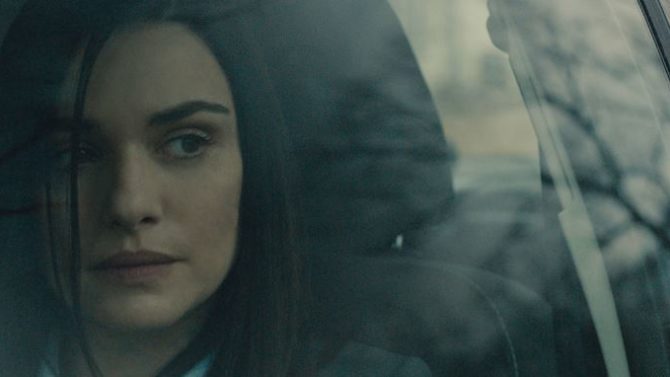 Rachel Weisz stars as Alice, a woman who runs from her past to start a new life all over in the film, Complete Unknown. In this first trailer, we meet Alice who has returned from a fabricated death to re-visit her ex-lover Tom (played by Michael Shannon) on his birthday. After they're introduced, she learns that he's now married and she pretends to be someone totally different. Seeing her at his private celebration turns his world upside down. He knows that it's her, the woman from his past.
Here's the official description from IFC Films:
This shape-shifting tale of the perils and pleasures of self-reinvention begins at a dinner party, when Tom's co-worker arrives with an intriguing date named Alice. Tom is convinced he knows her, but she refuses to acknowledge their history. And when Alice makes a hasty exit, Tom sets off after her. What follows is an all-night odyssey shared by two people, one needing to change his life, the other questioning how to stop changing.
Check out the trailer below:
The multiple award winning film is directed by Joshua Marston (Maria Full of Grace) and co-stars Kathy Bates, Danny Glover, Chris Lowell and Condola Rashad.
It opens in theaters on August 26.