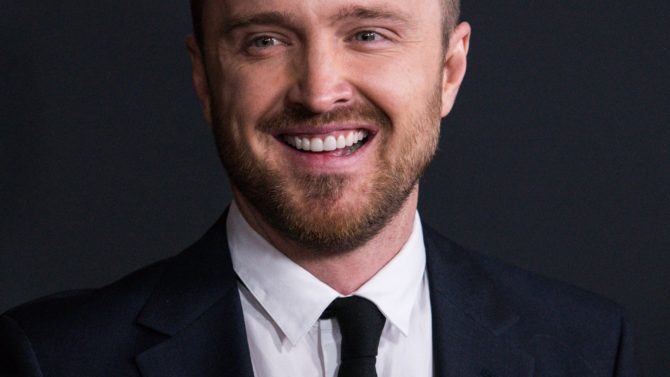 Aaron Paul, who co-starred in the AMC drama Breaking Bad alongside Bryan Cranston, says he's ready to move on from Jesse Pinkman, the beloved series character he took on for five years… for now. 
"I absolutely feel like I said goodbye to Jesse, and it might sound a little cheesy, but I think Jesse will always live somewhere within me," Paul confessed in a recent interview with Entertainment Weekly. "I'm the only person on the planet that lived and breathed every moment of Jesse's existence, and then some. Every moment that we saw, I created in my crazy head. I loved Jesse. I feel so connected to him."
The actor explains that even though he's busy creating new material and exploring different characters, there is still a chance for Jesse Pink to return to the small screen.
"I absolutely feel like I said goodbye to him, for now," Paul said. "Because he could always come back in one way or another."
Rumors have surfaced that Paul might make a special guest appearance on Breaking Bad's spin-off Better Call Saul, which just entered its second season.
Earlier this week, Vince Gilligan, the series creator, revealed he doesn't discard the possibility of other Breaking Bad characters taking center stage once again.
"Why Saul and not another character like Jesse Pinkman and why not Gustavo Fring?" Gilligan told RadioTimes.com. "I could absolutely see a series about all these characters."