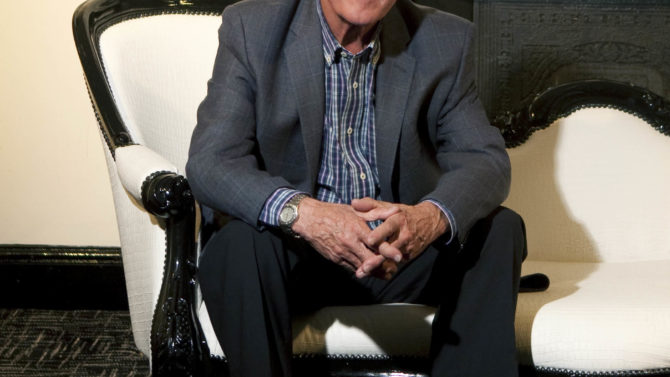 Frank Kelly, the actor who played Father Jack on the British comedy series Father Ted, has died. He was 77 years old.
Kelly revealed last November that he had been diagnosed with Parkinson's disease, but said he would continue to work, according to BBC. He survived bowel cancer in 2011 and underwent treatment for skin cancer in 2014.
In a career spanning 60 years, Kelly was a versatile television and radio star, stage actor, writer, satirist and singer. Born in Ireland, Kelly worked as a subeditor at a local newspaper before his breakthrough role in the classic series Father Ted (1995-98), written by Graham Linehan and Arthur Matthews.
SEE ALSO Yoko Ono Recovering at Home After Being Hospitalized in New York
His first role was as a prison officer in The Italian Job (1969). He can be seen escorting gangster Charlie Croker (Michael Caine) out of prison in the film's opening sequence.
His recent work include Emmerdale and Mrs Brown's Boys D'Movie (2014), his last major role, in which he played a judge.
Fans will undoubtedly remember him as the rude, drunken and hilarious Father Jack Hackett and his popular catchphrase, "Feck" that made him a household name. 
The actor is survived by his wife Bairbre, seven children and 17 grandchildren.