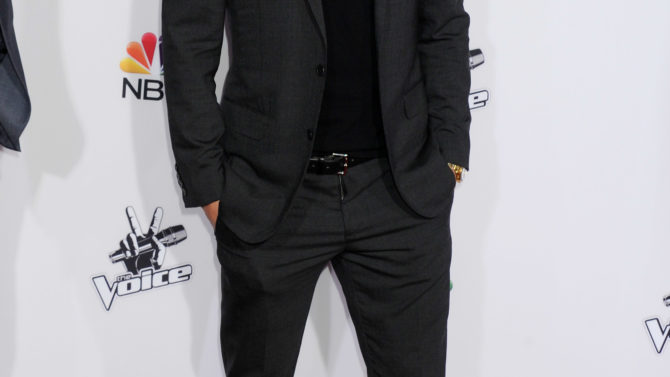 Adam Levine has teamed up with NBC to produce the upcoming competition reality series Songland. Contestants will have the opportunity to pitch original song compositions to the music industry's biggest producers and artists. But, according to entertainment lawyer Wallace Collins, there's a catch.
On Friday, Collins issued a warning to songwriters via a LinkedIn blog post, where he explains that contestants entering the show will have to give away their best material for free.
"NBC will own all rights to use and exploit all of your songs involved in the show including the songs you submit in the initial application," Collins wrote. "It also states that you waive your rights to claim any royalties from the songs whatsoever. On top of that, it states that you waive your right to sue NBC Songland (e.g., in case you didn't read the contract upon signing)."
The attorney was alerted of the contract when several of his clients, who were considering applying for the show, reached out to him for council. Collins proceeded to call the show's agreement, "by far one of the most onerous such television contest submission agreements" he has ever seen.
The show's casting website on the other hand states that future contestants "will keep intact all Trademark, copyright, and other intellectual property notices."
Levine will be an exec producer on the project alongside Audrey Morrissey, songwriter Dave Stewart, Live Animals' Ivan Dudynsky and Levine's producing partner Jordan Feldstein.
Here's the contract excerpt in questiona: "I represent and warrant that I own all rights to such Music and that no third party has any right, title or interest in and/or to the Music, and I grant Producer the right to record, reproduce and publicly perform any such music in and in connection with the Program or any other work. Without in any way limiting the waivers and releases set forth herein, I waive any claims to royalties of any kind, whether accruing now or in the future, from Producer and NBCUniversal for the use of any such Music or any other music, including, without limitation, any applicable copyright, public performance, mechanical and synchronization royalties."