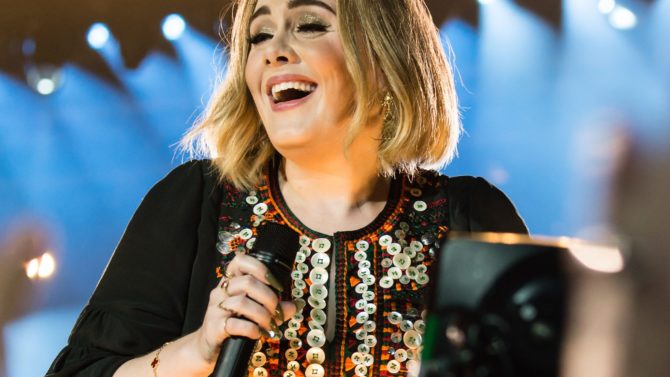 Adele has been named richest British Celebrity Under 30, according to a yearly list compiled by UK's Heat Magazine. The chart topping singer raked in approximately $114 million, more than double what she made last year. In her climb to the top of the list, she passed all the members of boy band One Direction and a few stars of the Harry Potter film franchise.
"Adele has been unstoppable this year with her album release and stadium tour," said Heat editor Suzy Cox when the list was published on Tuesday (November 8th). "So it comes as no shock that she has come out on top."
Coming in second place is 27-year-old actor Daniel Radcliffe, who is worth approximately $92 million. Singer Ed Sheeran came in third place with approximately $56 million. Zayn Malik is leading the One Direction boys in earnings. He landed in fourth on the list earning approximately $47 million. Rounding out the top five is Malik's former bandmate Harry Styles who made approximately $46 million.
"Despite their break-up, the One Direction boys have managed to stay in the top ten," Cox said."But it will be interesting to see where they all stand next year after the release of their solo material."
Harry Potter star Emma Watson came in sixth place with approximately $43 million. Liam Payne is in seventh place with approximately $42 million. Eighth place belongs to Niall Horan who also earned approximately $42 million. Louis Tomlinson is in ninth place with approximately $41 million. The final spot in the top 10 belongs to Harry Potter star Rupert Grint who earned approximately $39 million.