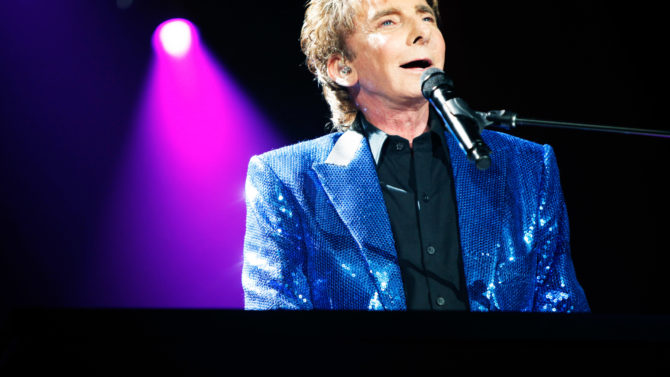 Barry Manilow was rushed to a Los Angeles hospital on Wednesday, February 10, due to complications from an oral surgery he had earlier in the week.
After performing at a sold-out show in Memphis, Tennessee, the singer was forced to return to Los Angeles to seek medical attention for post surgery complications, according to a message posted on his official Facebook page on Thursday.
His next immediate tour dates have been postponed.
"Ticket holders should retain their existing tickets for redemption on the night of the new date," the Facebook statement continued.
Manilow is scheduled to appear at Monday night's Grammy awards, no word yet on whether the 72 year-old singer will be able to attend.
"At this time it is unclear if Manilow will be able to attend the Grammy Awards on Monday, February 15th where he is nominated for his 15th Grammy Award for his latest album, My Dream Duets," the message concluded.
Manilow has suffered a series of health scares over his career, having to undergo regular dental treatments after a benign tumor ruptured in his mouth in 1986.
One Last Time, One Last Tour is his final live tour. It is scheduled to end on June 23 at the O2 Arena in London.