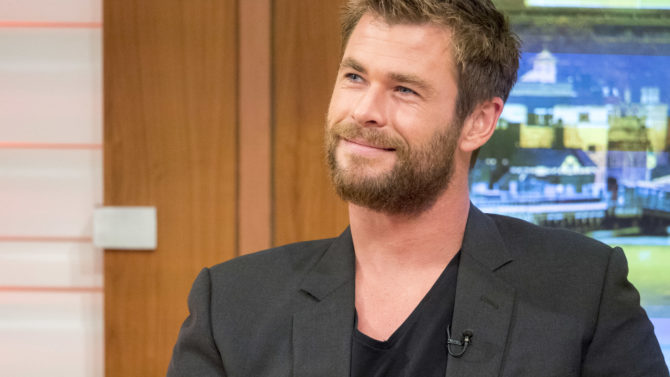 During a visit to The Radio 1 Breakfast Show with Nick Grimshaw on BBC Radio 1, Chris Hemsworth performed a dramatic reading of Rihanna's new hit single "Work."
"It drummed up a whole lot of feelings, emotions, and past experiences," Hemsworth joked after the reading. "It makes you just want to get to work. Hear that, kids? Get a job."
Hemsworth has been busy promoting his new film The Huntsman: Winter's War. Directed by Cedric Nicolas-Troyan, the big-budget fantasy sequel to Snow White and the Huntsman opens April 22.
Last month, Rihanna launched her world tour in Jacksonville, Florida. The singer's Anti tour was set to begin on Feb. 26 in San Diego, but due to unforeseen production delays had to reschedule that show, along with seven other stops, including San Jose, California; Phoenix; Austin, Texas; Houston; Dallas; New Orleans.
The Weeknd recently announced that he will no longer be joining Rihanna's European leg tour, which kicks off overseas in Amsterdam on June 17.