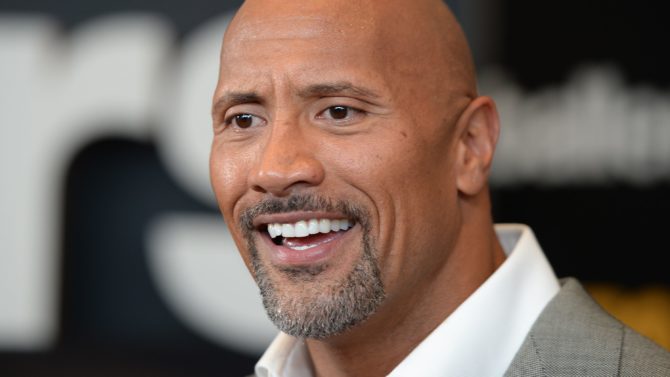 Don't piss off Dwayne "The Rock" Johnson, or he might use social media to put you on blast! The former WWE superstar took to his official Facebook page to vent about some male co-stars on Fast 8 he wasn't too happy with. And although he did not name and shame them, he promises you'll notice the tension when the film is released.
"This is my final week of shooting Fast & Furious 8," he wrote to his 56 million followers on Monday night. "There's no other franchise that gets my blood boiling more than this one. An incredible hard working crew. Universal Studios Entertainment has been great partners as well. My female co-stars are always amazing and I love 'em. My male co-stars however are a different story. Some conduct themselves as stand up men and true professionals, while others don't. The ones that don't are too chicken shit to do anything about it anyway. Candy asses. When you watch this movie next April and it seems like I'm not acting in some of these scenes and my blood is legit boiling – you're right."
He added, "Bottom line is it'll play great for the movie and fits this Hobbs character that's embedded in my DNA extremely well. The producer in me is happy about this part. Final week on FAST 8 and I will finish strong."
The 44-year-old stars alongside quite a few males in the action film including Scott Eastwood, Vin Diesel, Jason Statham, Kurt Russell, Kristofer Hivju, Tyrese Gibson, and Ludacris. Who would be crazy enough to anger the 6'5″ actor from those names mentioned above? Audiences will have to wait until 2017 to try and figure it out!