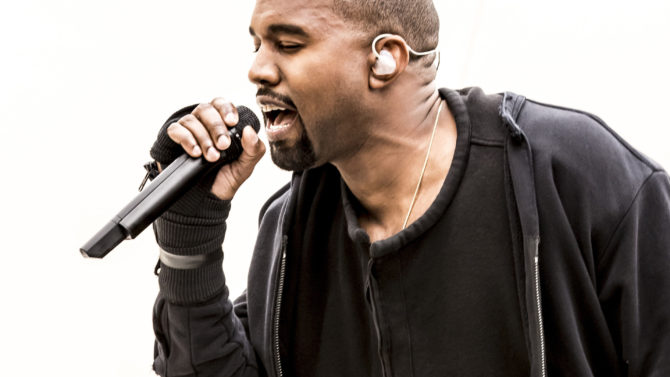 Two days before releasing his new album, Kanye West weighed in on the controversy surrounding Bill Cosby. The singer took to Twitter on Tuesday to share a message that declared the comedian "innocent".
West is referring to the current criminal charges against the 78 year-old comedian. In December, Cosby was formally charged for aggravated indecent assault, more than a decade after allegations surfaced that he drugged and molested Andrea Constand, a former Temple University employee in his home in 2004. The charges were announced in Philadelphia days before the statute of limitations was set to run out.
Cosby's legal team filed a motion to dismiss the charges but Montgomery County judge Steven O'Neill rejected the motion. The case is now moving forward, and a preliminary hearing is scheduled for March 8.
The actor is referenced in Kanye's latest single Facts. "Do anybody feel bad for Bill Cosby? Did he forget the names just like Steve Harvey?" the lyrics read.
Shortly after Kanye's tweet became a trending topic, fans and celebrities alike shared their thoughts.
This is not the first time the singer's Twitter interactions have caused an uproar. He recently lashed out at Puma over their deal with Kylie Jenner, and last week started a Twitter war with Wiz Khalifa and Amber Rose.