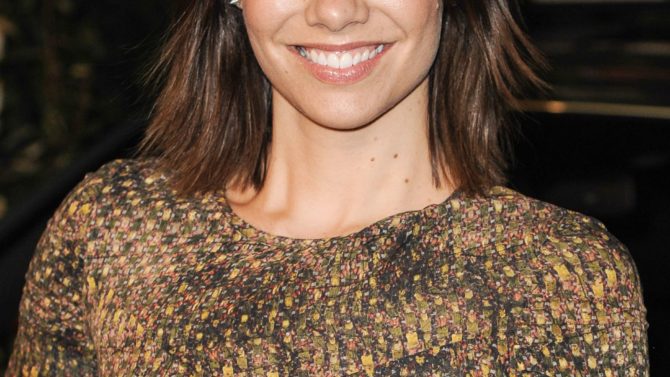 Lauren Cohan, best known for her role as Maggie on AMC's hit zombie show The Walking Dead, has been tapped to guest-star in The Mindy Project. The actress shared the news Tuesday night during an interview at the Apple Store SoHo in New York City.
When a journalist asked her why she continues to work on dark shows and movies like The Walking Dead, Supernatural, The Vampire Diaries, and her recent horror film The Boy, Cohan revealed she actually has a true love for comedy.
"I'm doing fun stuff," she told the crowd. "I'm about to do [the] Mindy Project, which is going to be really fun."
The actress will appear in two episodes. Her character is described as "a cool, stylish woman who Morgan (Ike Barinholtz) and Jody (Garret Dillahunt) get in a fight over."
Hulu has not announced the release of season 4 of The Mindy Project.
In January, Cohan signed onto play Leila Steinberg, in the Tupac Shakur biopic All Eyez on Me. Cohan's character was an early mentor of Tupac. Benny Boom is directing the film, which stars Demetrius Shipp Jr.. The film does not have a release date.