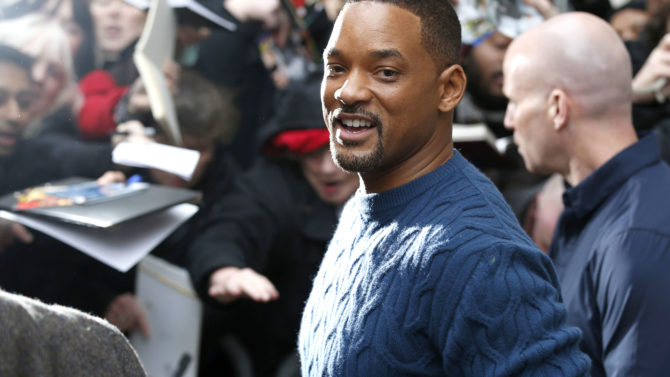 Bad Boys 3 is officially happening. In a recent BBC Radio 1 interview, Will Smith updated fans on the status of the long-awaited sequel.
"I saw Martin [Lawrence] a few weeks ago," Smith reveals. "I haven't seen him in about two years. We looked at each other. We hugged. In that moment, we knew we were making another Bad Boys. We're definitely doing another one."
Michael Bay directed the original movie in 1995 and then followed-up with Bad Boys 2 in 2003. The action comedy buddy cop films helped transform Smith, then a rapper and star of Fresh Prince of Bel-Air, into an action movie star.
Sony Pictures has scheduled Bad Boys 3 to hit theaters on February 17, 2017, while Bad Boys 4 will open two years later, on July 3, 2019.
Smith is set to star in David Frankel's Collateral Beauty alongside Rachel McAdams, Edward Norton, Michael Pena and Helen Mirren.. Smith will portray a successful New York advertising executive who experiences a personal tragedy and retreats from life entirely, prompting his colleagues to devise a drastic plan to help him recover. The film will be co-financed by Village Roadshow.