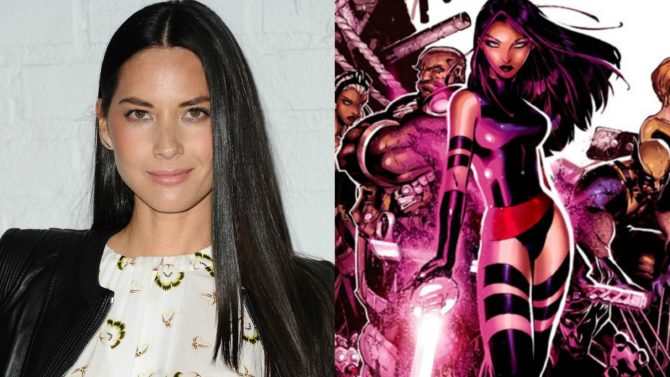 Olivia Munn dejó hace un tiempo el mundo de los noticieros cuando le dijimos adiós a The Newsroom y ahora veremos a esta bella actriz en una nueva faceta como Psylocke en X-Men: Apocalypse.
Fue el propio director de la franquicia, Bryan Singer el que dio la noticia a través de su Instagram.
La actriz que, entre otras cosas, se hizo famosa por lucir un traje de la Princesa Leia de Star Wars, estaba más contenta que nadie por el anuncio.
Su fanatismo por los superhéroes y comics es conocido, en 2010 lanzó su libro Suck It, Wonder Woman: The Misadventures of a Hollywood Geek donde hablaba de su vida y también de su fascinación por este mundo.
Con respecto a Psylocke sabemos que hizo su primera aparición en los libros de comic en 1976, y la última vez que vimos a este personaje fue en 2006 en  X-Men: The Last Stand, interpretada en ese entonces por Mei Melançon.
Los poderes de este personaje incluyen telepatía, telequinesis y un traje morado ¡súper chido!
Junto a Olivia Munn también veremos nuevas caras como Lana Condor quien hará el papel de Jubilee, Sophie Turner como Jean Grey y Oscar Isaac en el papel de Apocalypse.
En tanto que volveremos a ver a James McAvoy, Michael Fassbender, Nicholas Hoult y por última vez en el papel de Mystique a Jennifer Lawrence.
"X-Men: Apocalypse" llegará el 27 de mayo de 2016.