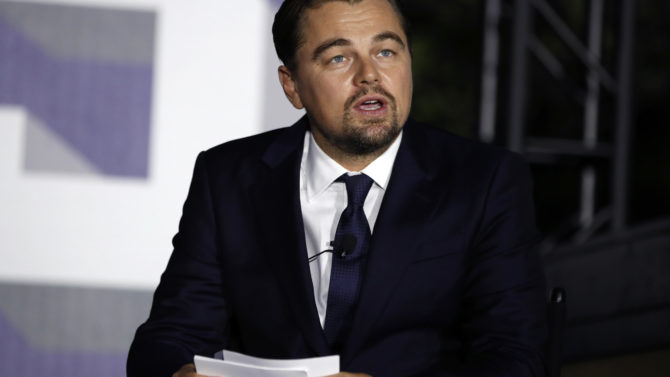 Leonardo DiCaprio has been followed by paparazzi nearly all over the world. It seems like he might've found a solution on how to avoid them: go to Mars! The Inception star discussed climate change on Monday at the first-ever South by South Lawn at The White House where he also debuted his documentary Before the Flood. DiCaprio spoke alongside President Barack Obama and climate scientist Katharine Hayhoe, the latter of which started the whole Mars conversation, to begin with.
Hayhoe said, "As long as we haven't signed up for the trip to Mars. I don't want to know if anybody has, I think you're crazy."
DiCaprio responded, "I did."
Ouch.
The 41-year-old is set to visit the Red Planet alongside Tesla and SpaceX CEO Elon Musk in 2025 as part of the "Hearts of Gold" mission. Up to 100 people can sign up for the experience although there's a warning, you'll probably die. "Are you prepared to die? If that's OK, you're a candidate for going," Musk asked in September.
Before deciding, would-be space travelers should be aware that it could take between 80-150 days to arrive depending on the technology available at the time. If being onboard with DiCaprio isn't enough to get you excited, Musk promises the trip will be "really fun" with entertainment including a restaurant, zero-G games, and movies.
You can watch DiCaprio's speech from The White House below: