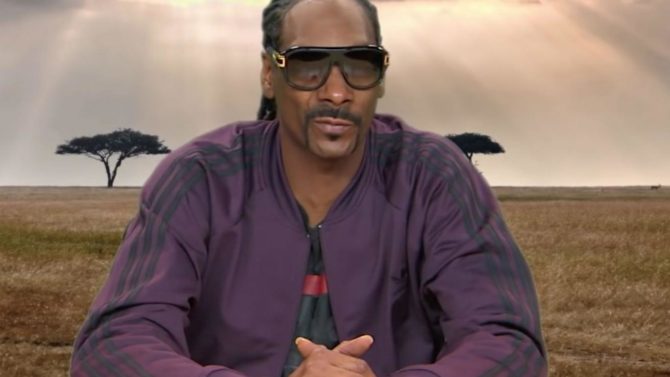 Snoop Dogg is in high demand. Over 23,000 people —and counting— have signed a petition to have the rapper narrate BBC's Planet Earth, replacing David Attenborough.
The idea came about after the singer recorded voiceovers to footage from a nature documentary for a comedy stint on Jimmy Kimmel Live last March. One of the viewers, Kelly Ooten, from Lincoln, Nebraska, watched the show and enjoyed Snoop's voice so much that she launched a Change.org petition two weeks ago, asking Planet Earth to hire him.
"Snoop Dogg has narrated some Planet Earth in the past, but yo we need him to narrate full episodes," wrote Ooten. "Sign the petition if you agree."
So, what does Snoop Dogg think about the petition? He loves the idea. He took to Twitter Thursday afternoon to share a picture of the petition with the following caption: "Who made this? Let's get this s**t going. Who want more #PlizzanetEarth?!"
Once 25,000 signatures are gathered the petition will be officially sent to Discovery Communications and Animal Planet.