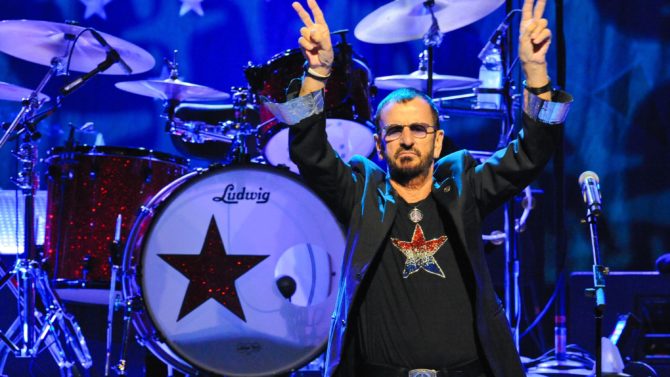 Ringo Starr is the latest musician to cancel a show in North Carolina. The former Beatle announced Wednesday the cancellation of his All Starr Tour stop in Cary, North Carolina, on June 18 at the Koka Booth Amphitheatre. The decision comes in response to the state's controversial anti-LGBT bill HB2.
"I'm sorry to disappoint my fans in the area, but we need to take a stand against this hatred. Spread peace and love," Starr said in a statement. "How sad that they feel that this group of people cannot be defended."
North Carolina passed the bill on March 23 to block an expansion on the state's current anti-discrimination law that would have gone into effect this month. The original ordinance passed by the Charlotte, North Carolina, City Council was a LGBT nondiscrimination bill, which allowed transgender people to use the bathroom according to the gender with which they identify.
The new measure was set to go into effect this month but was revoked after North Carolina Governor Pat McCrory signed the state-level bipartisan legislation, House Bill 2, the Public Facilities Privacy and Security Act, into law.
Bruce Springsteen was the first high-profile performer to cancel a performance in the state.