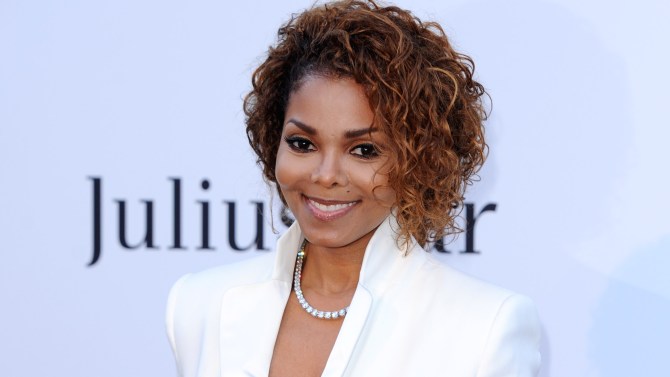 Janet Jackson is delaying her "Unbreakable" tour to focus on planning a family with her husband, Wissam Al Mana. The singer broke the news Wednesday in a video message shared on her Twitter account.
"We're in the second leg of the tour, and there actually has been a sudden change," Jackson said in the clip. "I thought it was important that you be the first to know. My husband and I are planning our family. So I'm going to have to delay the tour."
Jackson continued, "Please, if you can try and understand it's important that I do this now. I have to rest up, doctor's orders. I have not forgotten about you. I will continue the tour as soon as I possibly can."
Jackson married Al Mana in 2012. It is her third marriage. Her "Unbreakable" tour last August in Vancouver – marking Jackson's first time on the road in four years. In December, she delayed 29 U.S. concert dates noting that she had to undergo surgery for an unspecified reason. She later clarified on Twitter that she did not have cancer. Last month, she postponed her entire U.K. tour.