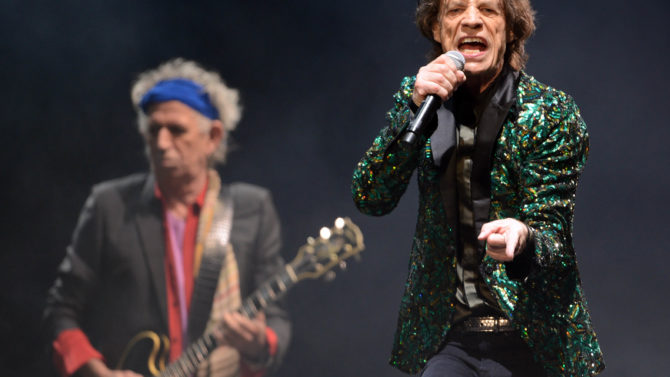 The Rolling Stones are the latest artists to say Donald Trump never asked their permission to play their songs at his political campaign rallies.
Trump, who compiles his own playlist, has been playing three Rolling Stones' hits, 'You Can't Always Get What You Want', 'Sympathy for the Devil' and 'Brown Sugar', at various campaign stops.
"The band was not asked for permission to use the songs," Stones spokeswoman Fran Curtis told The Daily Beast.  It's unclear whether the band or their reps will attempt to ban the GOP candidate from playing their music at rallies.
Adele, Neil Young and Aerosmith's Steven Tyler are among the artists who have previously complained Trump didn't ask permission to use their music.
This month, Adele's representative issued a statement distancing the singer/songwriter from Trump, saying that "Adele has not given permission for her music to be used for any political campaigning." This was after the Trump campaign started playing Adele's Rolling in the Deep and Skyfall at events in the Midwest.