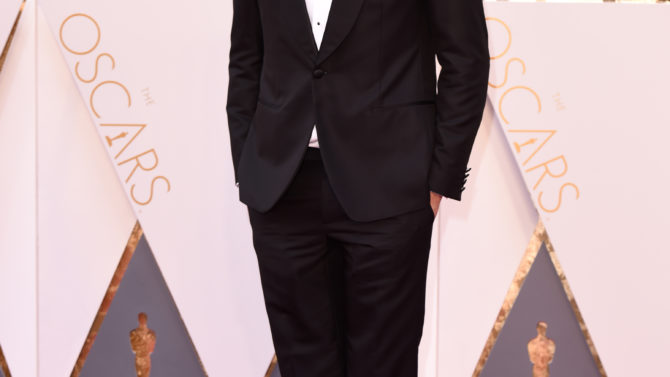 Sacha Baron Cohen finally explained why he decided not to play Freddie Mercury in a biopic about the life of the lead singer of Queen, who tragically died from AIDS in 1991 at the age of 45.
"There are amazing stories about Freddie Mercury. The guy was wild. He was living an extreme lifestyle [of] debauchery," Cohen told Howard Stern on Tuesday, who said that ultimately his vision didn't align with that of the surviving group members of Queen, which led to his departure.
"The problem is — and I think it's with any biopic, and I fully understand why Queen wanted to do this — if you're in control of your rights and your life story, why wouldn't you depict yourself as great as possible?" Cohen added. "It [becomes] a less interesting movie, but you've got to remember that they want to protect their legacy as a band, and they want it to be about Queen. And I fully understand that."
The actor also admitted that initially he disregarded a lot of red flags and looking back he should have never accepted the role.
"[After] my first meeting, I should never have carried on because a member of the band —I won't say who— said, 'This is such a great movie, because such an amazing thing happens in the middle of the movie.' I go, 'What happens in the middle of the movie?' He goes, 'Freddie dies.' I go, 'So you mean it's a bit like Pulp Fiction, where the end is the middle and the middle is the end? He goes, 'No no no.' So I said, 'Wait a minute. What happens in the second half of the movie?' And he said, 'Well, we see how the band carries on from strength to strength.' And I said, 'Listen, not one person is going to see a movie where the lead character dies from AIDS and then you carry on to see [what happens to the band]," Cohen explained.
Cohen also told Stern that surviving members of Queen didn't see eye to eye on the project's tone, and wanted a PG-rated look at Mercury's legacy. Despite these differences, the actor said he reached out to Peter Morgan (Frost/Nixon) to write the script and that at one point he got both David Fincher and Tom Hooper to consider possibly directing the project. But ultimately, it all came down to creative differences.