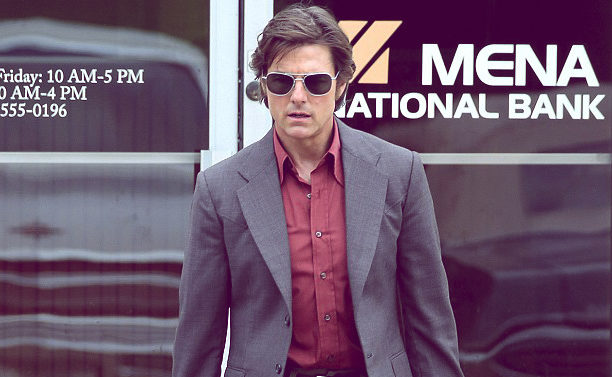 American film pilot Alan Purwin and Carlos Berl of Colombia were killed in 2015 when a plane used in Tom Cruise's new film Mena crashed in Colombia. Purwin's widow, Kathryn has now filed a wrongful death suit against the producers on the project.
Cross Creek Pictures, Imagine Entertainment, Vendian Entertainment, and Quadrant Pictures are named as the defendants, according to Entertainment Weekly.
Court documents state that the defendants "knew that the Accident Aircraft would be flown over rugged, mountainous terrain and in the Republic of Colombia, and yet failed to ensure that Carlos Berl was competent, qualified, rested and sufficiently informed for the flight."
Berl's estate is also mentioned in the lawsuit, claiming that because Berl was "not a member of the cast or crew," the producers were "in violation of production companies' rules pertaining to closed sets."  
Directed by Doug Liman, Mena follows a pilot recruited by the C.I.A. to bring down infamous drug lord Pablo Escobar in the 1980s. The film is scheduled for release on Jan. 6, 2017.
Alan Purwin was considered one of the best film pilots in Hollywood. He worked on more than 100 films and TV shows, including Die Hard, Speed, Air Force One, Jurassic World, Batman v. Superman: Dawn of Justice and multiple Fast & Furious films. He was 54 when he died.