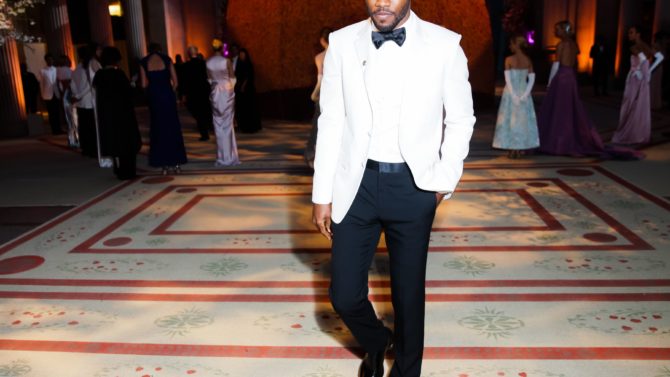 Frank Ocean loves keeping fans guessing with his mysterious online behavior! The 28-year-old singer has been teasing the release of his newest album Boys Don't Cry since the summer of 2015 and no one is sure when it'll actually drop. In June, Ocean posted a library card with dates stamped on it with the newest being July 2016 and today starts the month of August and no album.
Could it finally be launching? A live Apple Music stream with a black and white video playing was posted to his website at around 3:30am with no other information, in true Ocean fashion.  So what does it all mean? Speculation is running rampant on the internet as to what it could mean…if anything at all.
The live stream shows someone working in a warehouse-type room on a loop. Is it Ocean working like a busy bee adding the finishing touches to the album? The mystery was partially solved after Francisco Soriano claimed the project as his own via Instagram before quickly taking it down. It's worth noting Soriano directed Ocean's Lost video in 2013.
Soriano said, "Video project I directed is now up and runnin."
One thing we know for sure is that Ocean's popularity has not waned and that audiences are dying for the highly anticipated sequel to 2012's Channel Orange to drop. As to when that will actually happen, it's still a mystery to us all.