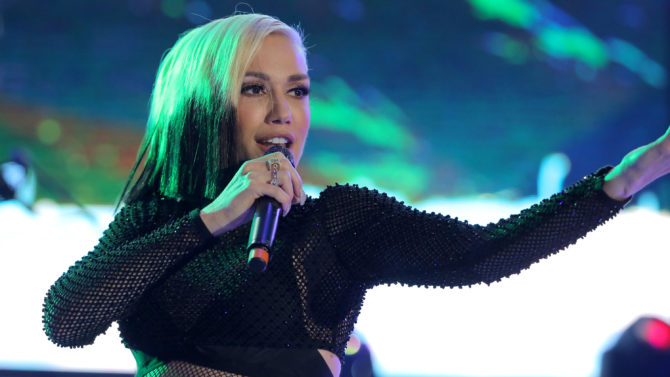 Gwen Stefani has had to make a lot of changes in her life this past year, but it's helping her evolve into a new version of herself. As a part of her growth, she realized she and the guys in No Doubt might have grown apart.
"I don't know what's going to happen with No Doubt", she told Rolling Stone. "When Tony [Kanal] and I are connected creatively, it's magic. But I think we've grown apart as far as what kind of music we want to make. I was really drained and burned out when we recorded that album [2012's Push and Shove]. And I had a lot of guilt: 'I have to do it'. That's not the right setting to make music. There's some really great writing on that record. But the production felt really conflicted. It was sad how we all waited that long to put something out and it didn't get heard."
The singer took a trip down memory lane during the interview to remember working with Prince on 2001's Rock Steady.
"He was such a genius that you can't believe he existed. I was on stage with No Doubt in Minneapolis in the Nineties, and I saw his silhouette in the audience. I was like, 'How is this happening?' Later, I sent him the demo to this song 'Waiting Room'. He called and said, 'Hey, I had to rewrite the song, but I think you're going to like it'." He played on the version you hear on Rock Steady, and I sang on his album. He sat at the board and sang me every single note. I was in there for, like, eight hours."
Stefani was one of the few celebrity guests to attend a secret memorial service for Prince in Los Angeles.