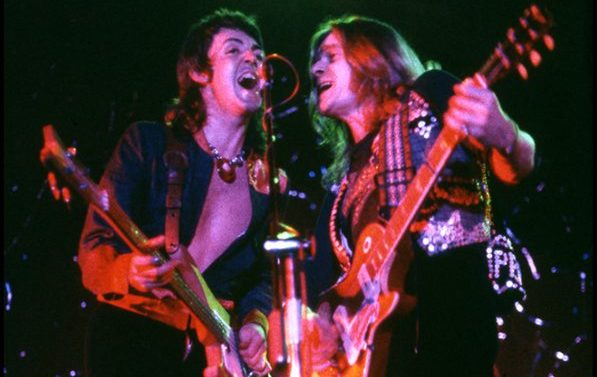 Legendary guitarist Henry McCullough died on June 14 at the age of 72, his agent Nigel Martyn confirmed via Facebook. McCullough's longtime partner Josie contacted Martyn early Tuesday morning to give him the news.
"I have just spoken to Josie who has informed me that Henry passed away at home this morning. Josie said that she has lost her one true love. We would ask everyone to respect the families privacy at this time," reads Martyn's message.
McCullough toured with many big name acts, including Pink Floyd, The Jimi Hendrix Experience, and Joe Cocker. Most famously, he joined Paul McCartney in his post-Beatles band Wings in 1971. His guitar solo on "My Love" has been described as one of rock music's greatest solos. They toured together for 18 months.
"I was very sad to hear that Henry McCullough, our great Wings guitarist, passed away today," McCartney posted on his website. "He was a pleasure to work with, a super-talented musician with a lovely sense of humour. The solo he played on 'My Love' was a classic that he made up on the spot in front of a live orchestra. Our deepest sympathies from my family to his."
Singer-songwriter Van Morrison also remembered McCullough this Tuesday, "I know he had some difficult times recently, but he will be remembered for his long and productive career in music. My thoughts are with his friends and family at this time."
McCullough suffered brain damage after a heart attack in 2012 and never fully recovered. At the time, his former bandmate and friend Denny Seiwell told Something Else Reviews, "the doctors don't think he's going to have much of a recovery. He's going to need constant care for the rest of his life."
Below is a video of McCullough performing with Wings the song "Live and Let Die", from the James Bond film of the same name.