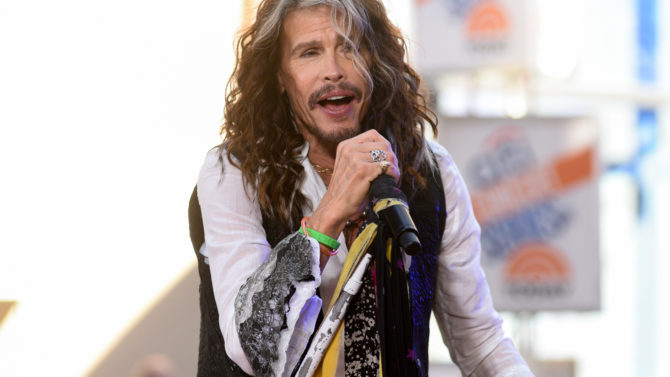 Steven Tyler has been talking about Aerosmith going on a farewell tour for some time now, but during a conversation with Howard Stern on Friday, the famous rocker confirmed it's really happening. Tyler, who is currently on a promotional tour for his new hit country LP, We're All Somebody From Somewhere, told Stern to keep his eyes on 2017 for tour dates.
"I love this band, I really do, and I want to squash every thought that anybody might have about this," he told Stern. "We're doing a farewell tour, but only because it's time. We've never done that."
Tyler admits though that the farewell tour may actually go beyond 2017. Stern's co-host Robin Quivers asked him how long the tour will last and Tyler replied, "probably forever", and added, "What about KISS? They did nineteen farewell tours!"
In May, he spoke to Rolling Stone about the legendary band hitting the road together one last time.
"I'm doing 30 [solo] shows from May until August," he said. "And then in 2017 we go out with Aerosmith. We're probably doing a farewell tour. Look, there's two bands that still have the original members, us and the Stones. I'm grateful for that. Whether we do a farewell tour or go into the studio and do another record, I'm just excited about it."