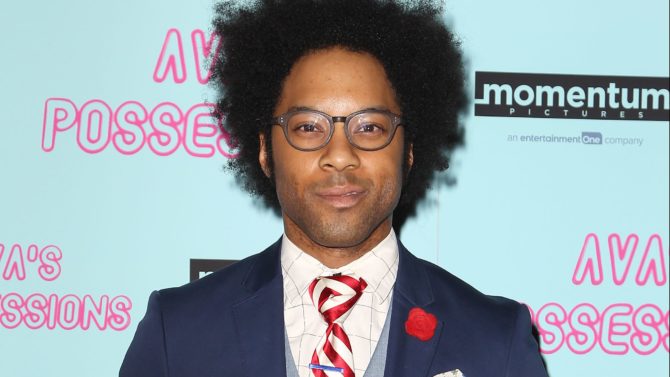 Fox's action-packed drama Lethal Weapon is one of the hottest shows to come out of the fall season and one of the biggest reasons is because of the amazing talent they brought onboard. A standout and fan favorite is Scorsese played by Johnathan Fernandez. Even though he is mostly confined to the LAPD morgue, there's no way Riggs (Clayne Crawford) and Murtaugh (Damon Wayans) could solve a case without him. Although the character is still a bit of an enigma, Fernandez loves to keep fans wondering about who his character is and what he's about. In fact, the actor told Variety Latino during an exclusive interview that he doesn't know much about his character's background himself.
"Scorses's background is a bit of a mystery," Fernandez told Variety Latino. "I know that's a nickname because he went to film school at one point and he wrote several scripts. So because of that, Riggs, Murtaugh, and the rest of the LAPD don't let him live that down. He's the classic Hollywood tale. Everybody you see in Los Angeles has a script and is ready to sell you their ideas at all times and Scorsese is no different. He's in the morgue but if he saw a Hollywood-type walk in there—-he could be in the middle of an autopsy—-and he'd be like, 'you should listen to this great pitch I have.' My wish would be for it to be like season 7 or the series finale and Scorsese got into this crazy gun battle and he's about to die and he has a gun in his hand and that's when you find out his real name.
Even though the Brooklyn-born actor is enjoying the mystery behind Scorsese, he would love to see him get his hands dirty on the field. His character is an integral part of the success of the LAPD's newly paired detectives. A Scorsese-focused episode perhaps?
"I would love to see Scorsese be more of a part of all the craziness that happens on Lethal Weapon," he said. "He's been kind of alluding that he wants to be more a part of the gang." Fernandez jokes, "I tell Matt Miller (the creator of the show) and our stunt coordinator Tim Trella all the time: 'When is Scorsese going to be jumping out of a building and shooting explosives?' You'll start seeing more extrapolation concerning the other characters. Like with Captain Avery, there's a Captain Avery episode coming up soon. We're going to find out more about Trish's deal and all that stuff so definitely down the line very soon they'll show more about what Scorsese's deal is."
One interaction that is hard to miss on the show is between Scorsese and Bailey (Michelle Mitchenor). Could there be a love connection in the future between these two? Will there be any kind of romance coming up for the former film student?
"I wonder if it's because he has so little interaction with live people, especially live people that aren't Murtaugh and Riggs? I feel like it's very limited for him to have any kind of interaction with a woman. New detectives are around, I think I'm going to try to lay on the charm but can't really find a way to make it work. Especially since Bailey is such a hard ass about everything. It seems like that's what is going to happen."
Watch an exclusive clip from Wednesday's episode airing on Fox below: