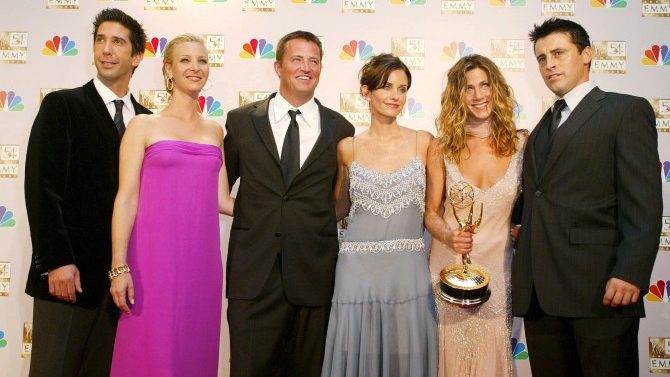 Triste noticias para los fanáticos de Friends. David Crane y Marta Kauffman, los creadores de la exitosa serie de televisión, han dejado muy claro que nunca veremos a estos seis amigos reunirse para un reboot del show.
"Nunca sucederá pero nadie me cree", expresó Kauffman en una entrevista que sostuvo con The Hollywood Reporter. "No debe suceder. Ese show se trata de una etapa en tu vida cuando tus amigos son tu familia. Ya cuando empiezas a formar la tuya, esa etapa se acaba".
Lo leyeron aquí: Nunca habrá una reunión de Friends.
Actualmente la moda de los reboots y los spin-offs está más fuerte que nunca. A principios de año se estrenó la décima temporada de The X-Files. Por si fuera poco, a finales de febrero se estrena Fuller House, continuación de Full House, y muy pronto podrás disfrutar del retorno de Gilmore Girls. Desafortunadamente la historia de Chandler, Joey, Monica, Rachel, Ross y Phoebe al parecer no tendrá el mismo destino que estos seriados.
"Terminamos el show exactamente como lo queríamos terminar. Traer a los personajes de regreso parece una mala idea, ya no los quieres ver sentados en el café", agregó Crane. "La buena noticia es que los puedes ver cuando quieras porque el show tiene una vitalidad asombrosa".
Lo más cercano a una reunión de Friends sucederá en el tributo al director James Burrows el 21 de febrero. Lisa Kudrow, David Schwimmer, Courteney Cox, Matt LeBlanc y Jennifer Aniston aparecerán en el especial para hablar sobre la experiencia de trabajar con el director. El único que no estará presente es Matthew Perry debido a compromisos laborales.