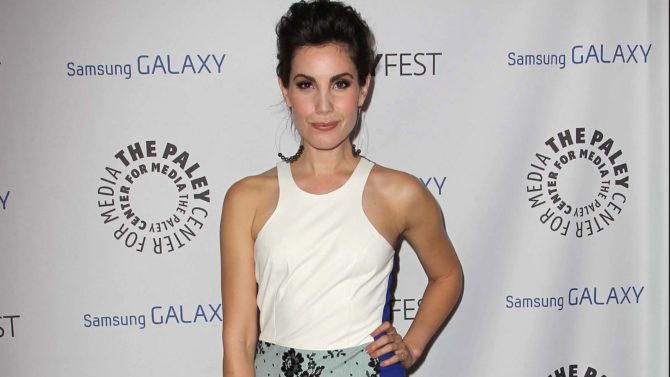 Popular alum Carly Pope has joined the cast of Arrow, a rep for the network confirmed to Variety Latino. The 35-year-old actress will play Susan Williams, a journalist from nearby Coast City who comes to Star City "looking to make a name for herself" by targeting Oliver Queen (Stephen Amell) for a big story, according to TV Insider.
Williams, who is the sister-in-law of Green Lantern Hal Jordan in the comic books, will make her big debut in the third episode of season five.
The superhero drama on the CW is not set to return until October 5, but it has been adding an impressive list of actors who will be making appearances, joining the cast or making a big return. Tyler Ritter was cast as Detective Malone in a recurring role, Chad Coleman from The Walking Dead was cast as the gangster Tobias Church in a recurring role, Madison McLaughlin returns as Evelyn Sharp, Rick Gonzalez will play vigilante Will Dog in a few episodes, Josh Segarra will be D.A. Adrian Chase in a series regular role, and Echo Kellum as Michael Holt was upgraded to series regular.
Pope was most recently in the cancelled NBC drama, Game of Silence, Canadian drama Republic of Doyle, and the CW's now defunct The Tomorrow People.