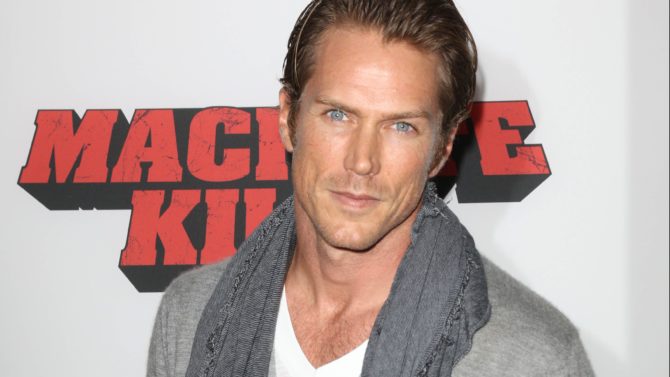 Jason Lewis, best known for playing waiter-turned-actor Smith Jerrod on Sex and the City, has joined the supernatural series Midnight, Texas as a series regular, a rep for NBC has confirmed to Variety Latino.
Lewis stars as tattoo artist Joe Strong, who lives in a small town inhabited by people who are considered different. He lives there with his husband, played by Bernardo Saracino (Sicario) in the pilot, and their dog. Lewis is revealed to be an angel at the end of the pilot episode as he spreads his wings while running through a field.
Not all of the residents of this mysterious town have superpowers, but they are all connected to the murder of a young woman whose body is found in the river.
The series is based on True Blood author Charlaine Harris's novels of the same name. Other series regulars include François Arnaud (The Borgias), Peter Mensah (Spartacus), Dylan Bruce (Orphan Black), Parisa Fitz-Henley (Jessica Jones), Arielle Kebbel (Ballers), Sarah Ramos (Parenthood), Yul Vazquez (Bloodline) and Sean Bridgers (Rectify).
Back in March, when he was shooting the series as a guest star, Lewis posted a photo on his official Instagram from the set, in New Mexico.
"Emotional therapy dog for another hard day on set of #midnighttexas. Blessed to be working with great producer director cast and crew on this one!❤️???? ???? @bernardosaracino"
Midnight, Texas is set to premiere during mid-season.