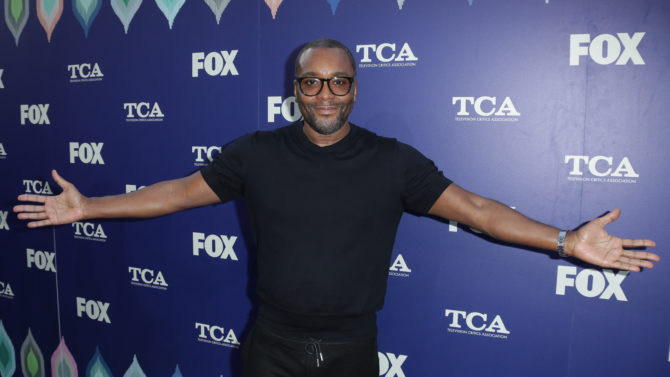 When Lee Daniels announced he was creating a new show for Fox, everyone assumed it was a spin-off of his hit drama Empire. But famed producer/director/writer explains that it's not. This is about Star, a young woman (played by Jude Demorest) with a talent for singing who teams up with her sister Simone (Brittany O'Grady) and Alexandra (Ryan Destiny), a girl she met on Instagram, to start a girl group.
Both Star and Empire both have music at the heart of the storyline, but that's where the similarities end.
"It's going to be hard for this to not be compared with Empire, Daniels told Variety Latino during a set visit in Atlanta on Sunday. "It's a completely different world and a completely different energy."
He added, "Also where Empire was about my family, Star is about me landing in Hollywood and the things that I'm embarrassed to talk about. This is pushing the boundaries even for me. It's about stuff that I've had to do that I'm embarrassed about to become successful. This is it, it's about me looking in the mirror."
Daniels has assembled one of the most beautifully diverse casts on network television with Star. As much as the Oscar-nominated director would love to take credit for it being intentional, he admits it just wasn't.
"I did it by accident, it wasn't on purpose," he explained. "It evolved because it's really about Star. One of my favorite movies is Valley of the Dolls about this bad ass white [woman] who did whatever it took to get to the top. I was going to do that as a series for Fox but they didn't want to do a period piece since it took place in the '60s and early '70s so I just revamped it. But then as you write, it morphs into something else. I realized, 'oh wait just a minute, I love Dreamgirls too. Maybe I'll add a little splash of that.' 'Ooh, I love Paris is Burning, the documentary about drag and transgenders. So I added a little bit of that.' It became a statement about race, about sex, the political climate in America."
One thing you can expect Daniels will maintain for this series is the long list of big-name guest stars. Lenny Kravitz guest stars in the pilot episode as Alexandra's famous father and Tyrese Gibson will be coming in during the freshman season to play a love interest to Star and Simone's godmother Carlotta (played by Queen Latifah).
Although Daniels admits he hasn't thought of how he could have the worlds of Star and Empire come together, he was quite receptive to the suggestion of bringing Cookie Lyon (Taraji P. Henson) in for a guest spot. It could work seamlessly since Star and the girls are currently being managed by Jahil (played by Benjamin Bratt.
"Don't give me any ideas," he exclaimed.