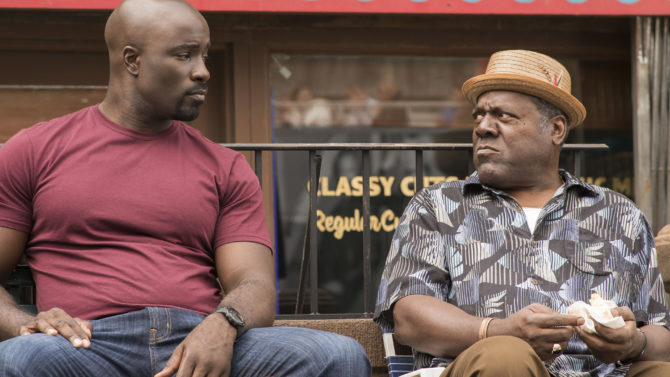 Luke Cage was such a popular title for Netflix, it made servers crash just one day after it premiered. Now the world is learning it might've been a whole lot bigger had showrunner Cheo Hodari Coker had his way. The series tells the story of Luke Cage (Mike Colter) a man with super strength trying to get his life in order after being jailed for a crime he didn't commit. Cage works at Pop's Barbershop and at a local nightclub.
At Pop's, no one was allowed to curse because children would go there to get their haircuts. If you broke the rule, you had to pay into the swear jar. Coker Tweeted some background on the swear jar on Wednesday.
"The "Swear Jar" was for Prince. I was going to show him the first two episodes and convince him to play in episode 13."
It was revealed by fellow Jehovah Witness and friend of Prince James Lundstrom to People that the singer had a swear jar at his Minnesota studio mansion. If you broke the rule, you had to pay between $10-$3, no exceptions.
The soundtrack for the Marvel series has been getting a lot of attention, so it would be a good guess that Coker might've wanted a Prince performance to happen at Harlem's Paradise for the season finale. He has not said in what capacity he wanted the singer to participate.
Luke Cage is currently available to stream via Netflix.