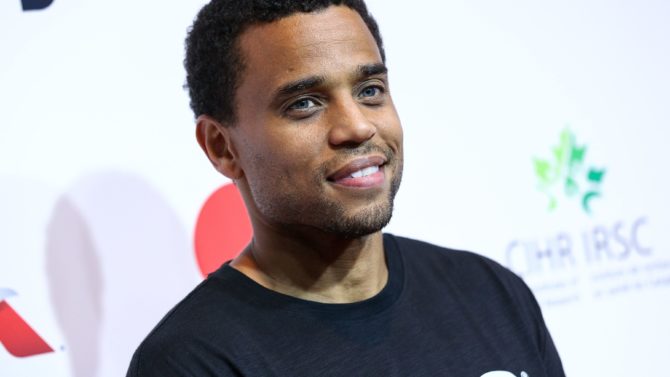 You can currently catch Michael Ealy on ABC's Secrets and Lies, but that's not keeping him from signing on to other projects. It was reported by Deadline that the 43-year-old star has joined the cast of BET's Being Mary Jane where he'll work alongside his good friend Gabrielle Union. According to the report, Ealy will play the role Justin Talbot, a thorn in Mary Jane's (Union) side. He's a new producer on Good Day USA, and the man who got her fired from CNN.
"I had turned down several network offers, as I really was not interested in doing another show at the time, but because Gabrielle is a friend, I told her that I'd seriously think about and talk with my team," Ealy told Deadline. "At the end of the day, I felt like we all have a social responsibility to help elevate material with people of color in any way that we can, and if there was an opportunity for me to help my friend and the cultural perceptions of our work, then I would do my part."
Ealy just wrapped work on the thriller Jacob's Ladder where he starred opposite Karla Souza, Jesse Williams, and Nicole Beharie.