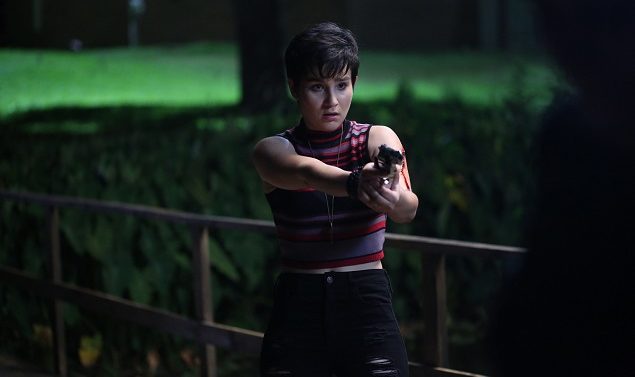 MTV released a brand new sneak peek of season 2 of their highly anticipated show Scream. The clip gives way to what could be Audrey's downfall.
In the season 2 premiere, Emma (Willa Fitzgerald) hopes she can move on with her life after returning to Lakewood. Everyone is walking on eggshells around her, questioning whether she has truly gotten over the killer's crimes. Meanwhile, Audrey (Bex Taylor-Klaus) is hiding her connection to the Killer, but is getting harassed by someone who knows the truth. Brooke and Jake are also keeping secrets—they are hiding a budding romance from Mayor Maddox. And, Noah is getting closer and closer to the truth about the season 1 murders. 
The season finale revealed the identity of the killer: Piper (Amelia Rose Blaire), who targeted Emma because she was jealous that her half-sister has the perfect life. But, Piper didn't act alone. Lakewood's murderous past, both recent and distant, are once again brought to focus – with this killer's psychotic mind-game intent on bringing Lakewood's heroes down in a storm of betrayal and bloodshed.
Scream returns Monday, May 30 at 11 p.m. ET on MTV.