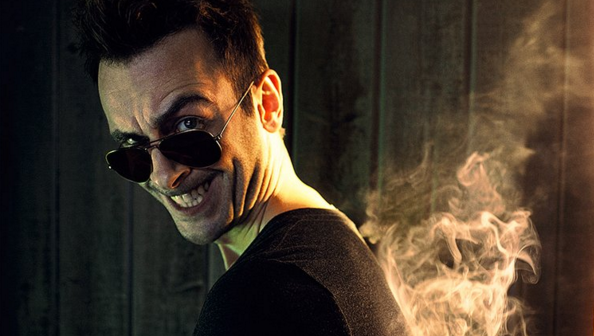 AMC will debut new footage of Preacher on this Sunday's Fear the Walking Dead.  The network made the announcement Friday via social media. The Seth Rogen produced drama will make its debut next month. 
The tweet also featured a new image of Cassidy, the Irish vampire played by Joseph Gilgun. The show, created by Rogen and Evan Goldberg, is based on the comic book by the same name and follows the story of Jesse Custer (Dominic Cooper), a conflicted preacher in a small Texas town who is inhabited by a mysterious entity that allows him to develop a highly unconventional power.
The cast includes Tom  Brooke, W. Earl Brown and Ian Colletti. Breaking Bad's Sam Catlin will executive produce and serve as showrunner. Original Films' Neal Moritz, Vivian Cannon, Ori Marmur, Ken Levin and Jason Netter are also on board to exec produce. 
The episode of Fear the Walking Dead drops on AMC at 9 p.m. ET this Sunday. Preacher is scheduled to premiere after Fear's midseason finale on May 22 at 10 p.m.