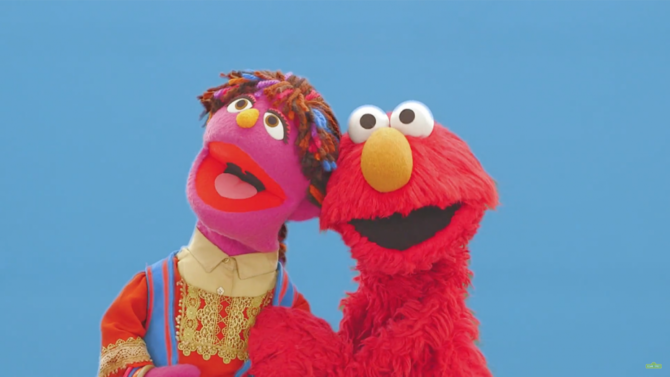 Sesame Street has introduced their first Afghan puppet, Zari, she will appear April 7 on the locally co-produced version of the show called "Baghch-e-Simsim."
Zari is a 6-year-old girl and her name means "shimmering" in the Dari and Pashto languages. Her character will focus on girls' empowerment, national identity, physical health and social and emotional wellbeing.
"We are thrilled to continue our work with the Moby Group to bring Zari, our first Afghan girl Muppet and powerful role model, to the children of Afghanistan through Baghch-e-Simsim," said Sherrie Westin, Sesame Workshop's executive vice president of global impact and philanthropy.
"Debuting a confident, inquisitive, and sweet Afghan girl character is a perfect opportunity to engage both boys and girls with lessons supporting girls' empowerment and diversity appreciation as we aim to help all children in Afghanistan grow smarter, stronger, and kinder," continued Westin in a statement.
The show will feature Zari speaking directly to viewers, interacting with children on the importance of exercise, explain the meaning of the greeting "asallaam alaikum" and interview Afghan professionals.