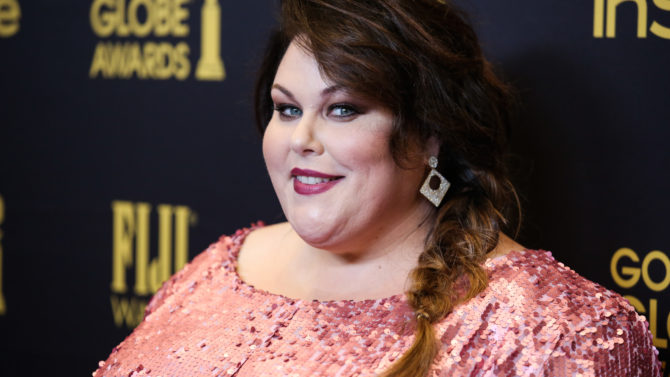 Ever since we first met Kate on This Is Us, she's been on a journey to lose weight. According to Chrissy Metz who plays one-third of the Pearson triplets on the hit NBC series, it is in her contract to drop pounds in real life too. As this was disclosed before she signed on for the role, she admits that it was a motivation for her to change her life in the process.
"In our contract, it did state that that would be a part of it, to lose the weight in the trajectory of the character as she comes to find herself," she told TV Line on Thursday. "That was a win-win for me. Because it's one thing to try to do it on your own. But as human beings, it's an ego thing: We're more likely to do something for someone else."
She added that the contract provided "[a] different kind of motivation, so I was excited about it."
As the freshman season moves ahead, audiences have witnessed Kate blossom from a shy 36-year-old who joined a Weight Watchers type group, to a woman who finds love in a most unexpected way and even finds her voice while singing in a nursing home.
In the interview, Metz also said that there have been "discussions" about focusing on other parts of Kate's life outside of her struggle to lose weight. Naturally, as she continues to date Toby (Chris Sullivan) and start a new job after separating from her brother Kevin (Justin Hartley), she will organically become a stronger woman. So it makes total sense that the storyline will evolve as the character does.
All new episodes of This Is Us air on NBC on Tuesday nights at 9/8c.